Why should you choose Novatiko?
We are a unique service comparing insurance conditions in the largest insurance companies. We have revised the insurance rules of all insurance companies and give you the opportunity to choose the best insurance conditions for your trip in a convenient, understandable and simple way.

Honesty Above All
Our goal is to show you all the conditions of insurance honestly and openly, to inform about any possible restrictions in the conditions of insurance, so that you are confident in your insurance and understand what you can count on. This is really important for us!

How it works?
Choose an insurance policy, pay in a convenient way for you, receive a policy by email and just print it. Or you may not even print it, but simply save it. The electronic insurance policy is accepted by all visa centers.

No overpayments!
We sell policies at the current rates of insurance companies and even cheaper, because we are leaders in the e-insurance market, and insurance companies compete with each other to attract customers.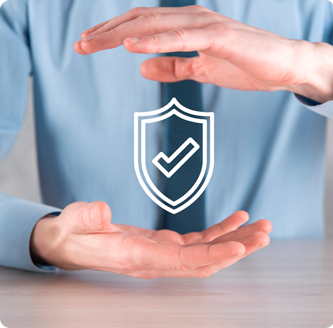 About Novatiko
NOVATIKO is a convenient service for buying travel insurance online. Forget about the fact, that you need to waste time and nerves in the offices of insurance companies. And look for the most profitable option for a long time. What for? NOVATIKO has already done it for you.
The most simple and convenient service will find an insurance policy that suits your criteria in a matter of minutes. Get your insurance online and pack your suitcase at the same time. Yes, you can do it, thanks to NOVATIKO.
The service is simple, more and more new participants in the insurance market are added. It is easy to compare the cost of different policies. It took less than 5 minutes to fill out the form on the website.
Recently I got acquainted with the NOVATIKO service. The purchase process took several minutes, I entered the necessary parameters and was given a list of different insurance offers. The registration and payment took 1-2 minutes, very quickly. I received my policy by email.
I consider the advantages of this service are: the ability to compare prices from different companies and choose the most suitable insurance; prices that are within the limits of market offers; fast receipt of the policy by mail.
An International Insurance
Insurance is a complex service, and it is troublesome and time-consuming to figure out all the intricacies by yourself. We did it for you. On our website, you can make an online calculation of the cost of insurance for a trip abroad at once in several of the largest insurance companies and purchase an electronic policy. office of an insurance company or from an agent.
Travel insurance includes life and health insurance for the duration of your stay abroad. You can additionally include in your policy: baggage insurance, accident insurance, liability insurance, property insurance, insurance for loss of documents, cancellation and much more. Medical insurance for citizens traveling abroad is a guarantee of your comfortable stay. Online insurance is fast, convenient and simple.
Which insurance company is the best?
We offer policies from various insurance companies. It doesn't matter which policy you choose. The main thing is that you leave on a trip with reliable protection. NOVATIKO is the official representative of insurance companies: Donaris, Transelit, Intact.
How to feel safe while traveling?
The days before a trip are filled with pleasant events: you need to buy a tour and tickets, pack a suitcase, find travel insurance. You can do it online.
If an emergency happens, no one wants to be left alone with problems in a little-known place, without money and medical assistance. When planning a trip, you need to think in advance about your type of tourism, about potential risks and if force majeure situations can occur. Those who plan to travel to another country for a long period of time for work or study will need to apply for and obtain a visa. They will also need an electronic insurance policy for traveling abroad, which can be simply printed out.